Trusted by 18,000 Worldwide Customers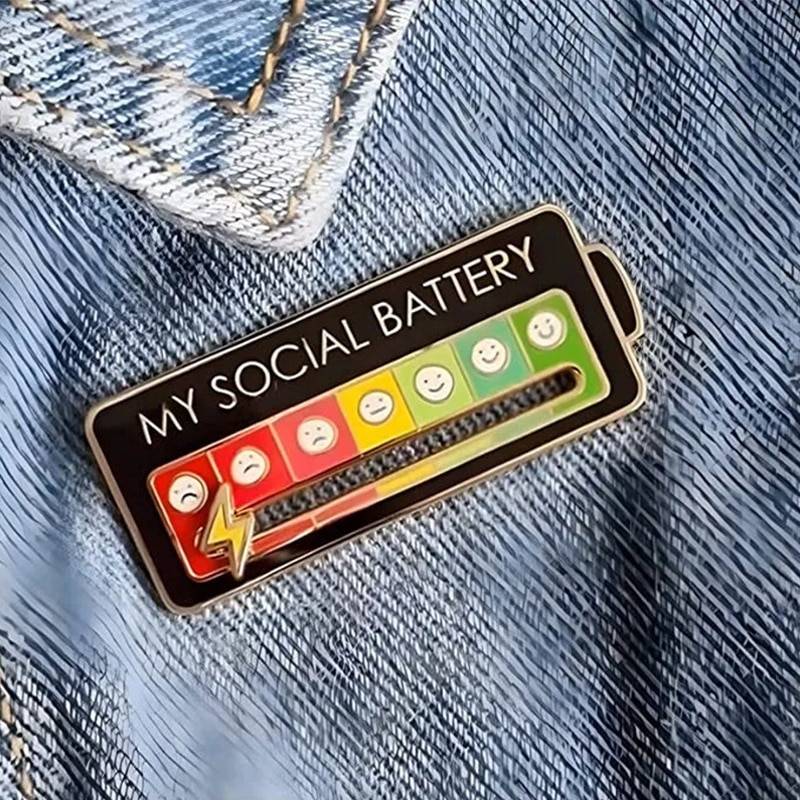 "MY SOCIAL BATTERY" is a captivating accessory that allows you to express your mood with style and elegance. Each pin has been carefully designed to offer you seven different expressions, perfectly adapted to each day of the week. Simply slide the slice to represent your mood without saying a word, allowing others to clearly and accurately understand how you feel.
The simple, classic design effortlessly adapts to any outfit, showing your positive attitude naturally. Whether casual or dressy attire, these brooches will complement your style perfectly, leaving a lasting impression on everyone around you.
Made of durable alloy, they are designed to stand the test of time. Their smooth enameled texture ensures a flawless finish that stays vibrant and fade-free, even with daily wear. In addition, they are scratch-resistant, retaining their immaculate appearance and ensuring that you always present yourself with the utmost sophistication.